Plissage
Supermarché Casino, Saint-Nom-La-Bretèche (FR 78860) Maître d'ouvrage: Immobilière Groupe Casino Montant des travaux : 3.8 M € Surface: 3 200 m² Mission: conception, réalisation Date: étude de faisabilité: 2010 The supermarket seems to emerge from the ground slope.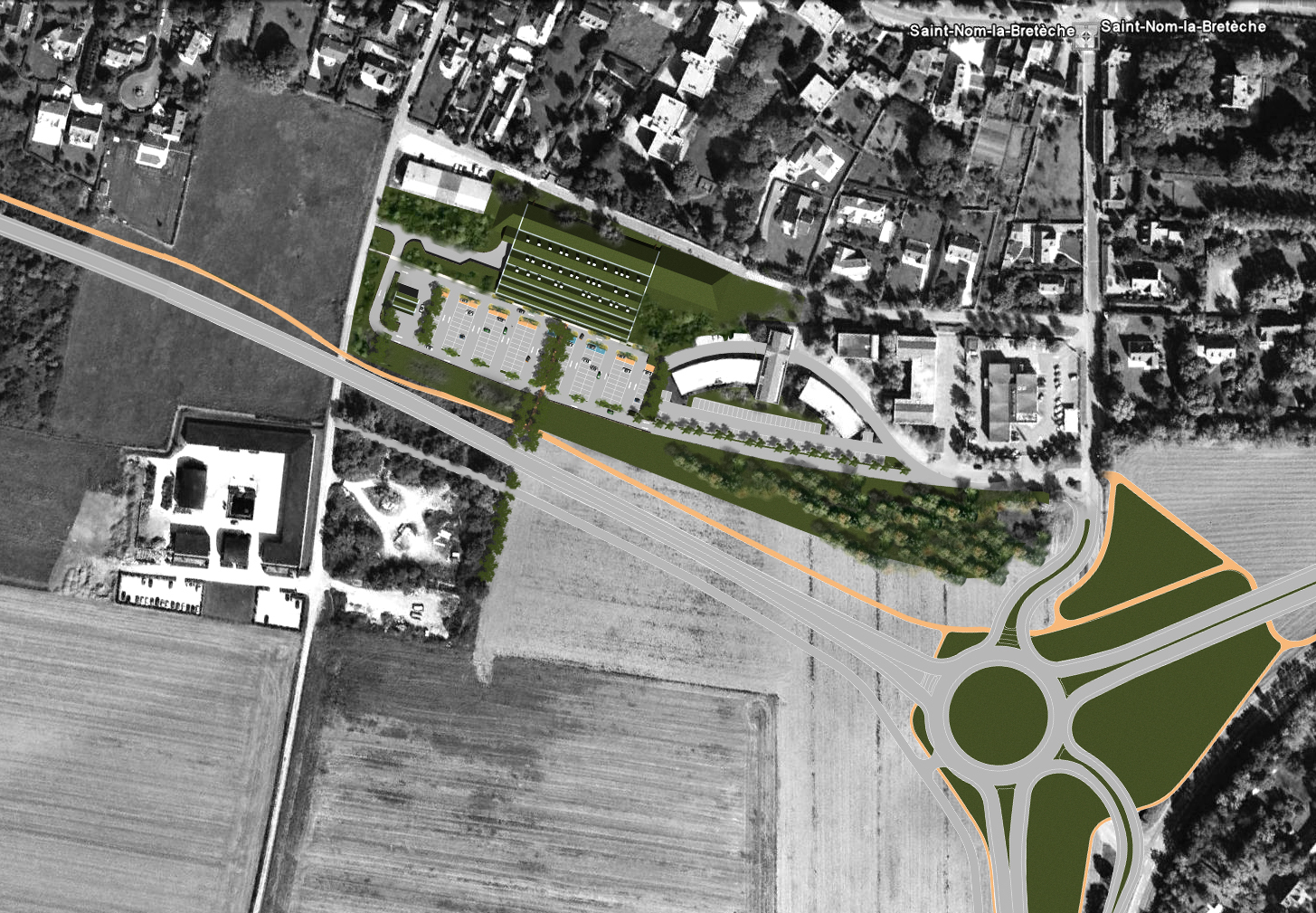 Le projet se déploie dans la déclivité naturelle du terrain, jusqu'à s'y confondre:
-  La toiture végétalisée multiplie les talus ,
-  Les ciseaux de la charpente  accompagnent le plissé de la toiture.
Le sol naturel semble ainsi, légèrement soulevé, replié sur lui-même.